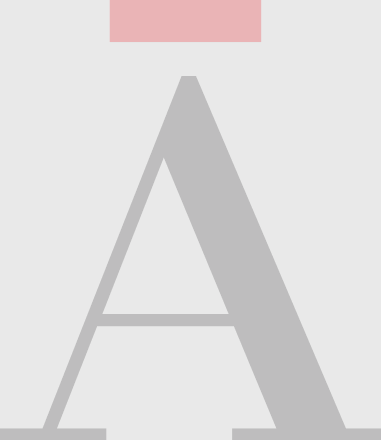 IT'S TIME TO RAISE THE BAR A NOTCH HIGHER
---
December 29, 2016
RERA TRANSITION TO TRANSPARENCY
Alpha Corp takes a deep dive into the Real Estate (Regulation and Development) Act 2016 introduced recently. What will the new law mean for buyers and developers in future?

Transparency and credibility are the most cherished values of corporate governance in today's economic environment. They assume even greater significance in the real estate sector as project costs are high in value and yet fundamental in development of communities.

The Real Estate (Regulation and Development) Act 2016 was passed in both houses of Parliament in March and came into force in May. Various state governments are now framing rules for implementation of the Act and constituting the Real Estate Regulatory Authority (RERA) with which developers have to register all their projects.

It is a good beginning to evolve a trustworthy relationship and confidence among real estate developers, agents and the buyers. These three constituents must work in tandem so that the sector is recognized as an industry that contributes to economic growth and over all prosperity of the people.
BUYERS ROLE:
* After allotment, a buyer is entitled to know the detailed plans of the project including the master planning. He has a right to know about the progress of construction including completion stages of proposed amenities.
* The buyer has the right to access all documents relating to the project, including statutory approvals and a list of common areas which he is entitled to as a member of the project.
* The buyer must participate in forming an owner's association after taking physical possession of the unit. As RERA has been set up to protect consumer interests, buyers are encouraged to actively participate online with their feedback.
* The buyer must comply with payment terms and will be liable to pay interest charges in case of delay. The same holds true for the developers as well. The establishment of RERA along with the Central Advisory Council and the Real Estate Appellate Tribunal will work to restore buyers' confidence.
DEVELOPERS ROLE:
* Developers need to register projects with the regulator in view of applicable provisions of the Act, adhere to rules and execute the project in its entirety. They need to provide documents related to the title and authority on land along with other documents pertaining to approvals. * Developers need to regularly update RERA on each project status when rules become applicable. Real estate brokers and agents are also required to register themselves with RERA without any exemption by paying registration fee.
* A registered plan can be changed only with the consent of two-third of buyers.
* Registration of a project with RERA will entitle a developer to advertise. After registration, a developer will be provided a login ID and password to upload all details of a project on RERA India's website.
* To avoid delay in construction and develop a mechanism for maintaining the pace of construction, the developer will need to open an escrow account. 70 per cent of the funds raised for a project will need to be deposited and used only for construction of that particular project, and not for any other purpose.

The role of developers needs to evolve with added emphasis on transparency and fair dealings with end users. While the government has set up a legislative framework to instill values of good corporate governance, self-regulation by developers will be of paramount importance to make the country a preferred investment destination.

Alpha Corp has always held its core value of integrity in high esteem. From the very first project, we have followed the practice of forming escrow accounts dedicated to each project to ensure quality standards and delivery. With a consistent approach spanning 13 years, Alpha Corp has built a sound track record.

Alpha Corp will continue to ensure delivery of landmark projects under construction. We are also in the process of introducing exciting new projects and will share first hand information about these launches in the coming months. We are committed to thinking ahead and we have a clear blueprint for the future. Disclaimer: The above article is based on individual opinions and information collated from various news sources.